MusicNSW is on the hunt for a Marketing Coordinator to join our team!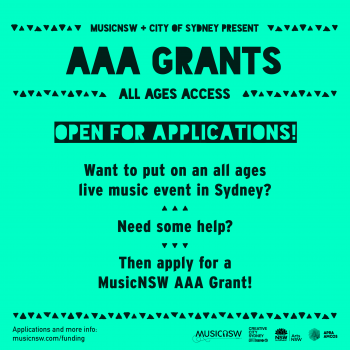 UPDATE: The deadline for the AAA Grants has been extended to January 27th! So if you're thinking of applying, there's still time!
MusicNSW and the City of Sydney are thrilled to present a new grants program for all ages events in Sydney. Designed to encourage venues, booking agents, musicians and artist managers to present more all ages shows, the All Ages Access Grants (AAA Grants) will provide funding to cover artist fees, production and promotion costs for events in inner Sydney from February – June 2017.